It's quiet in here…too quiet, you might say. Worry not, we've been hard at work on various projects, so let's rectify that silence with a quick peek at one of our games that's approaching release.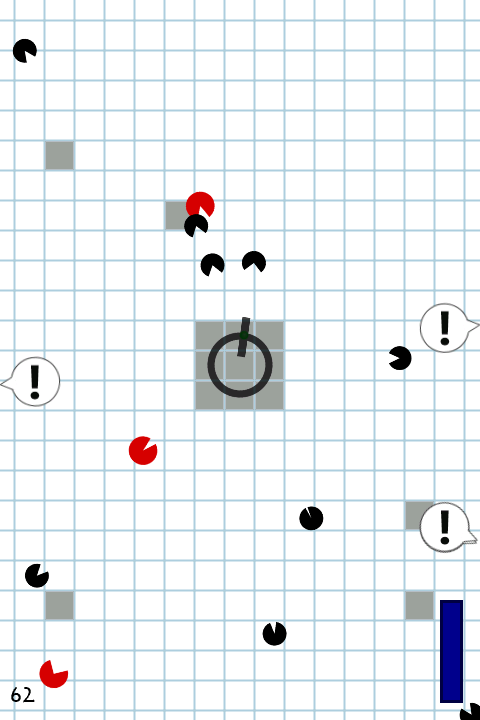 Our upcoming game is called Trace Defense and it will soon be coming to the Windows Phone 7 Marketplace. As you can see in the screenshot above, there are enemies closing in, and your turret is the last line of defense. But there's a twist to this generic defense/shooter scenario… you don't have any control over the turret, it simply targets enemies as they get too close. Instead, you slow enemies down by drawing obstacles like lines using the touchscreen, but careful not to run out of ink! You'll have to survive for as long as you can amidst a variety of enemies knocking at your, well, turret…
Look for it on the marketplace in the coming weeks, so keep your ears on!